377

3 months ago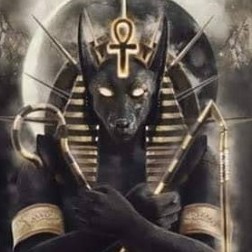 AD_Naptown9117
|
6

subscribers
Yarima Karama is a true renaissance man for the Afrikan community. He is a liberationist, author, artist, entrepreneur, hip-hop phenom and loves black people. Check out Yarima Karama's work through his app called Yarima Karama or go to yarimakarama.com where you can find his Real Life Real Talk Live talks. In the meantime, also check out Yarima Karama's latest book called P.L.E.E.S. Not Just An Acronym, But 5 Strategies To Success For Melanated People.
In addition, he is the founder of the Unity Walk which was created out of the need to display poor, impoverished communities that they have the resources and ability to uplift themselves.
Moreover, the Unity Walk is a non-profit organization and the mission is to assist communities become educated and trained on group economics, land, and real estate purchasing. Furthermore, to demonstrate what a future plan looks like for their communities when we work together to educate ourselves while passing the knowledge, wisdom and understanding to our children.
So join the Unity Walk! Without you, there is no us. Coming together as a people and creating awareness is the beginning of creating a solution. To add more, "if we stay ready, we never have to get ready." The people can also help by donating to the Unity Walk and it would be greatly appreciated. It is through the support of donations that we are able to continue to do great things for the melanted community. Together we can make a difference. Go to www.PayPal.Me/TheUnityWalk.
What's more, if you want to reach out to Yarima Karama for booking and information inquiries, contact him at his email is support@theunitywalk.com. Lastly, you can also find Yarima Karama on linktr.ee/yarimakarama.com.


1. Could you tell the people what ignited your passion to create the Unity Walk?
2. Give us a brief analysis of your book called P.L.E.E.S. Not Just An Acronym, But 5 Strategies To Success For Melanated People?
3. What do you think is the most detrimental factor that plagues the black community?
4. How do you recommend the black man and woman reconcile and heal our Post Traumatic Slave Disorder?
5. Why do black people scream "unity" and "black power" then tear each other down the next minute?
6. Are black men allowed to be masculine in this day and age without it being labelled toxic masculinity? Why or why not?
7. Why is growing up without a father so common within our Afrikan community?
8. Why does society label black men as homophobic if we choose not to accept homosexuality?
9. Is there an issue when it comes to confronting our mental health issues? If so, why?'
10. Why is there a checklist for being black? Or is it not one?